If the changes to the American Family Insurance Amphitheater at the Henry Maier Festival Park – aka the Summerfest grounds – weren't enough for you at last year's Big Gig, there's more coming!
Renderings of the $53 million construction project – designed by Milwaukee's Eppstein Uhen Architects and built by Hunzinger Construction – were released in October 2018, showing a raised roof, a larger stage and more commodious backstage, loading dock and production areas to accommodate larger touring productions.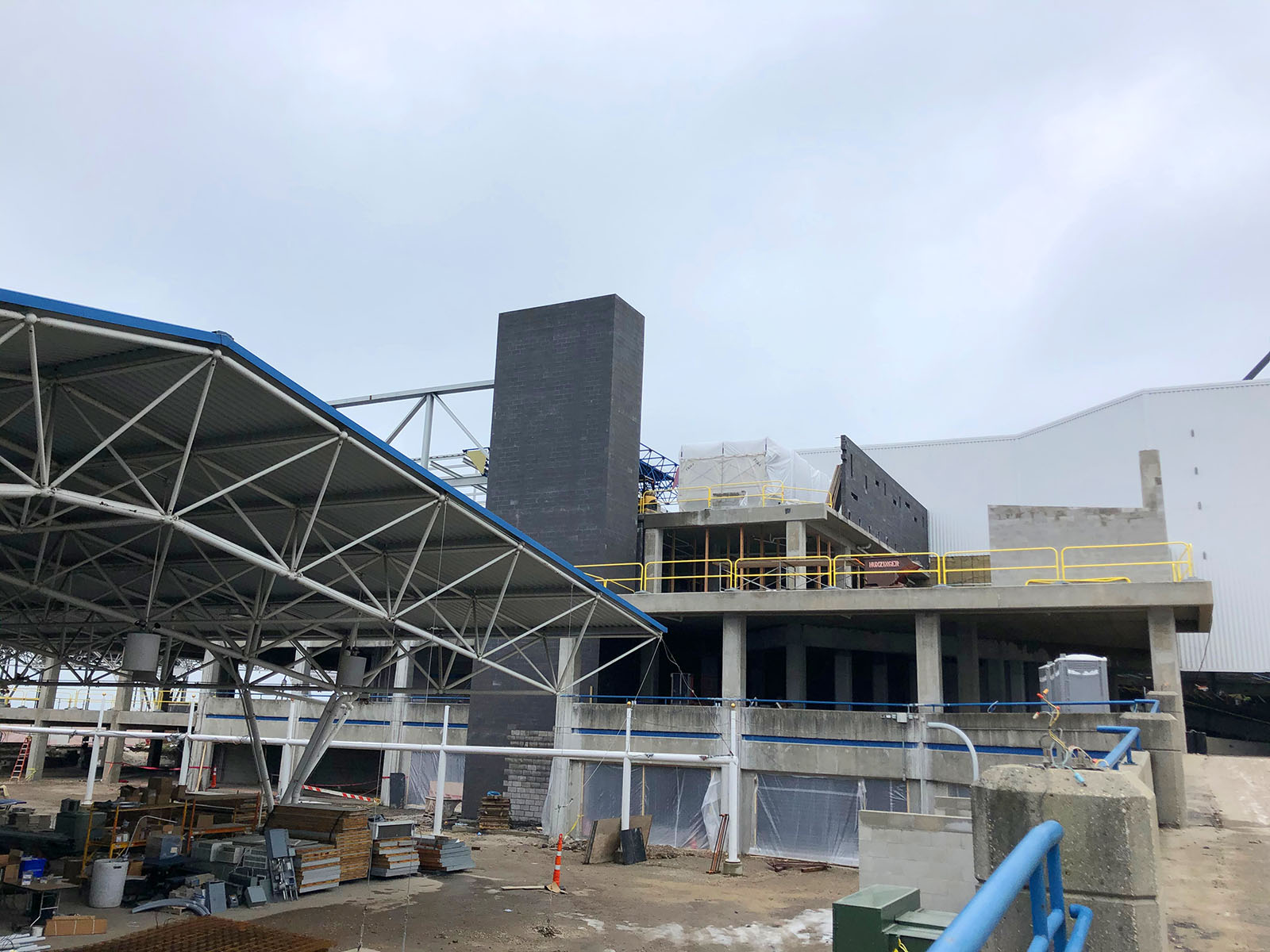 You can see the renderings here.
Those phase one changes were completed in time for this year's Summerfest.
As soon as the festival ended, work on phase two began. According to Summerfest, 64 percent of the overall project is now finished.
"We're building a new venue for a new era," says Summerfest VP of Entertainment, Bob Babisch. "Production values have changed. There are bigger tours out there and we want to grab them."
Babisch says that he and his team have booked five Amp headliners for Summerfest 2020 and are close to finalizing four or five more, though announcements might not come until January.
"I'm feeling good about it," he says.
Due to be completed in time for Summerfest 2020, phase two includes new and expanded concourses, new seats and bleachers in the bowl – which also will have new row configurations – new food and beverage venues, additional restrooms (the number of women's toilets is doubling), new high-definition video screens and digital displays, and improved sightlines.
Phase two will also bring new VIP hospitality areas with private outdoor areas that offer views of the lake, the Downtown skyline, and the BMO Harris Bank Pavilion stage next door. Those will include bars, lounges and private restrooms.
There will new ADA accessibility upgrades, including raised viewing platforms, additional elevators, nearly twice as many aisles down through the lower bowl seating and a new path at the top of the bleachers.
A new bleacher seating section is being added, and those additional seats will make up for ones lost to the extra aisles. In the end the venue capacity will go up slightly, but will be roughly the same as before.
"Phase two is all about access," says Summerfest Architectural Designer and Project Manager Jason Stuewe. "We're rebuilding everything that the patron is going to see and touch. It's going to feel like a 100 percent new venue."
Part of the work includes creating around 25,000 square feet of new concourse space to make room for expanded rest rooms and additional food and beverage facilities.
For example a new third-level north concourse will provide amenities for 14,000 upper-level patrons that previously had to descend to lower levels for access.
Bobby Tanzilo
OnMilwaukee