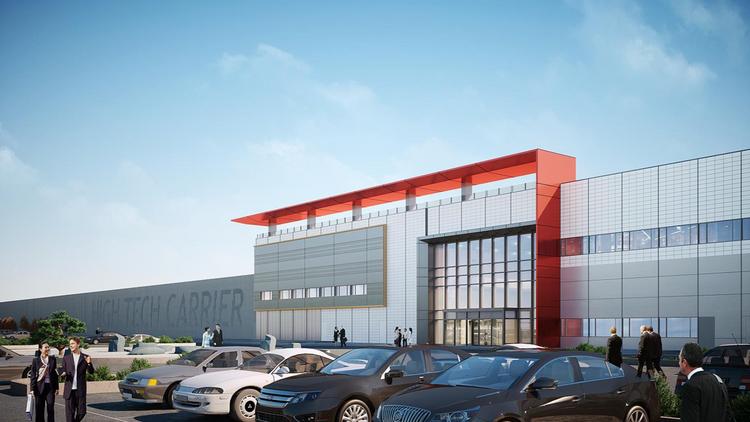 The new facility is planned southwest of Highway H and Braun Road, where Foxconn's contractors have been moving dirt for more than a year to prepare for vertical construction. The building is to make good on Foxconn's February pledge to build an LCD screen fabrication facility and create manufacturing jobs in the community. Since that time, the Taiwanese technology company has gained state approval for its foundation, and started bidding out construction contracts for the facility.
Mount Pleasant's Plan Commission is to vote on the building design on Wednesday.
The employee parking lot would have room for 570 cars. Plans the company filed with the state shows assembly and manufacturing operations on the first level, with a second-floor mezzanine area for company offices.
Foxconn's earlier filings with the state were redacted to protect trade secrets. The filings with the village, also stamped "confidential" by Foxconn, are sparse on details about the fabrication operations in the building. That area is designed by three Taiwanese companies: JJP Taipei, Team Engineering Consulting and United Integrated Services.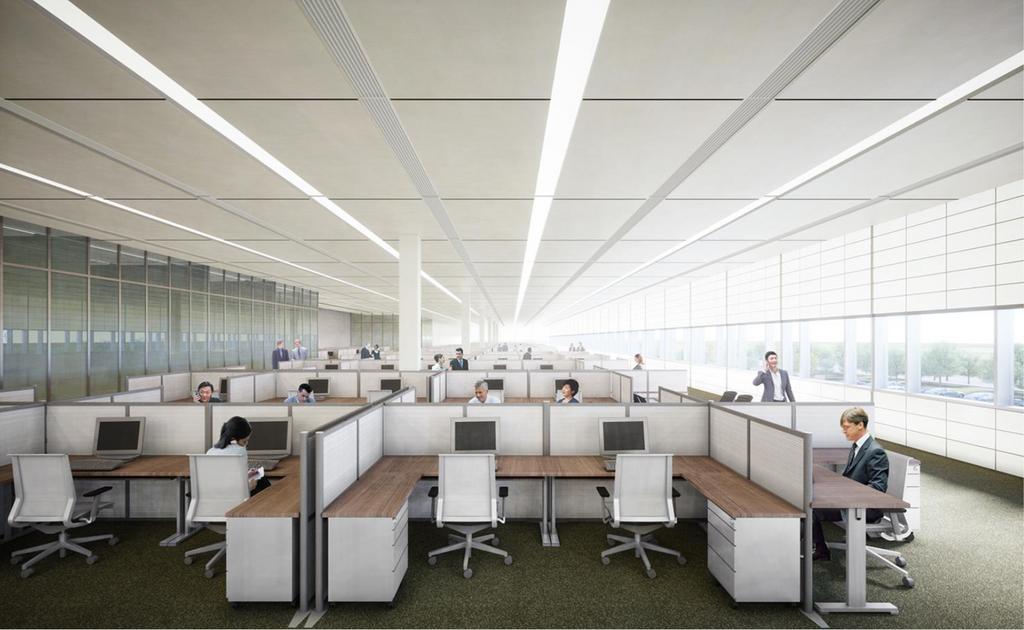 The building footprint would cover about 20 acres. Foxconn already controls nearly 900 acres in Mount Pleasant for its broader manufacturing plant. The village of Mount Pleasant has acquired more than 2,400 acres under its development agreement with Foxconn, including the land already transferred to the company. Thus far, Foxconn has built one multi-use building on the plant site.
Foxconn also marked off areas south of the FAB facility for three additional buildings. Their uses were not defined. Also planned around the building area is a "zero liquid discharge" facility intended to limit the operation's water use, gas and natural gas yards and a "silane area," referring to one of the elements used in fabricating LCD screens.
Sean Ryan
Milwaukee Business Journal