After getting a look at renderings of the new Wisconsin Center expansion project last year, there is now another new interior view, too.
Last March, the Wisconsin Center District released exterior renderings (and a couple interiors) of the convention center expansion, planned for the block between 6th Street, Vel Phillips Avenue, Kilbourn Avenue and Wells Street.
The designs were created by project architects Eppstein Uhen and Atlanta-based tvsdesign.
You can see those images here.
Now there is another view of how the new convention center may look on the inside, again courtesy of EUA and tvsdesign. This one shows a soaring atrium with a broad staircase and a waterfall wall.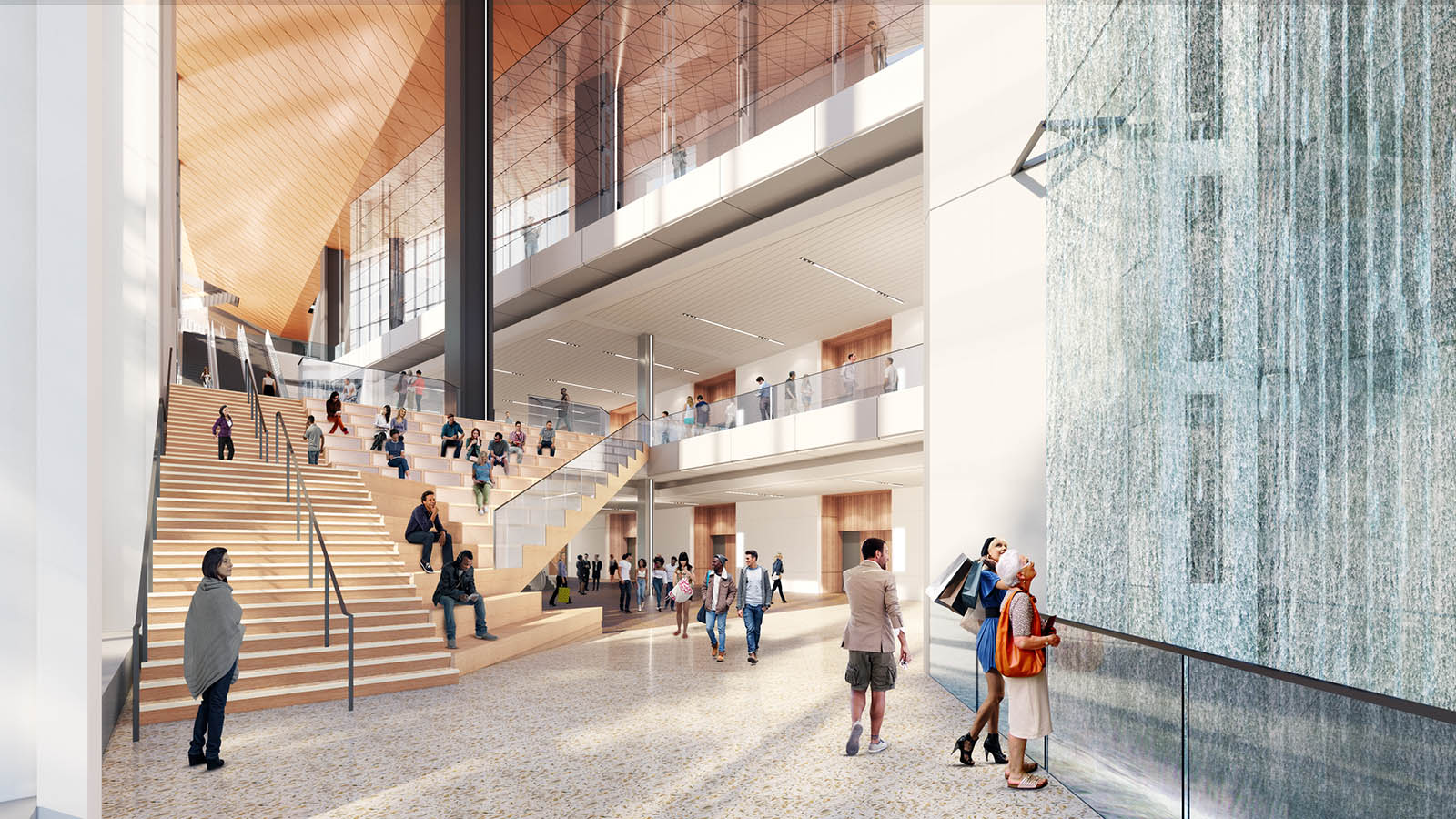 These interiors, showing exhibition space and a wide, airy corridor, were released last year:
Sitework on the $420 million expansion will begin in July, with a formal groundbreaking and above-ground construction beginning toward the end of the year.
The new building will add 300,000 contiguous square feet to the convention center, along with 24 more meeting rooms, six loading docks, 400 indoor parking spaces, an executive kitchen and a ballroom that can seat 2,000 for dinner and a terrace offering views of the city.
The Wisconsin Center District expects the project will create 2,300 onsite and offsite construction jobs and pay out more than $100 million in construction wages.
Once the expanded convention center opens, the WCD estimates it will support 2,000 full-time equivalent jobs – and generate more than $12.5 million in spending over three decades – by attracting an additional 100,000 visitors to the state each year.
Read more about the project here.
Bobby Tanzilo
onmilwaukee.com